Saving time and money with efficient medical storage systems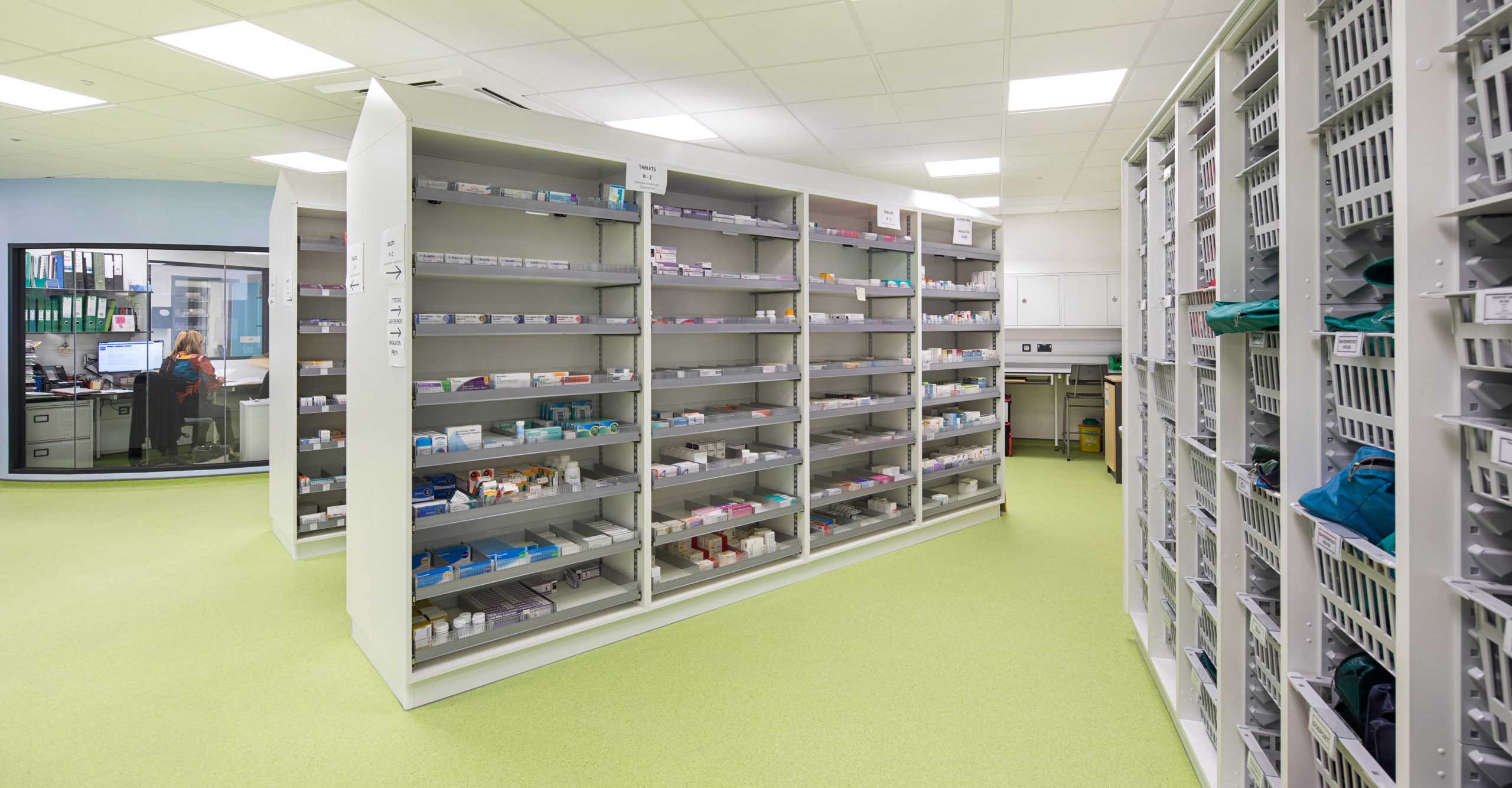 "Excellent communications from the start. Good quality products with a helpful and approachable installations team. I would happily use Stirling Medical on future projects"
Project Manager, Oxford Haemophilia and Thrombosis centre, 28/3/22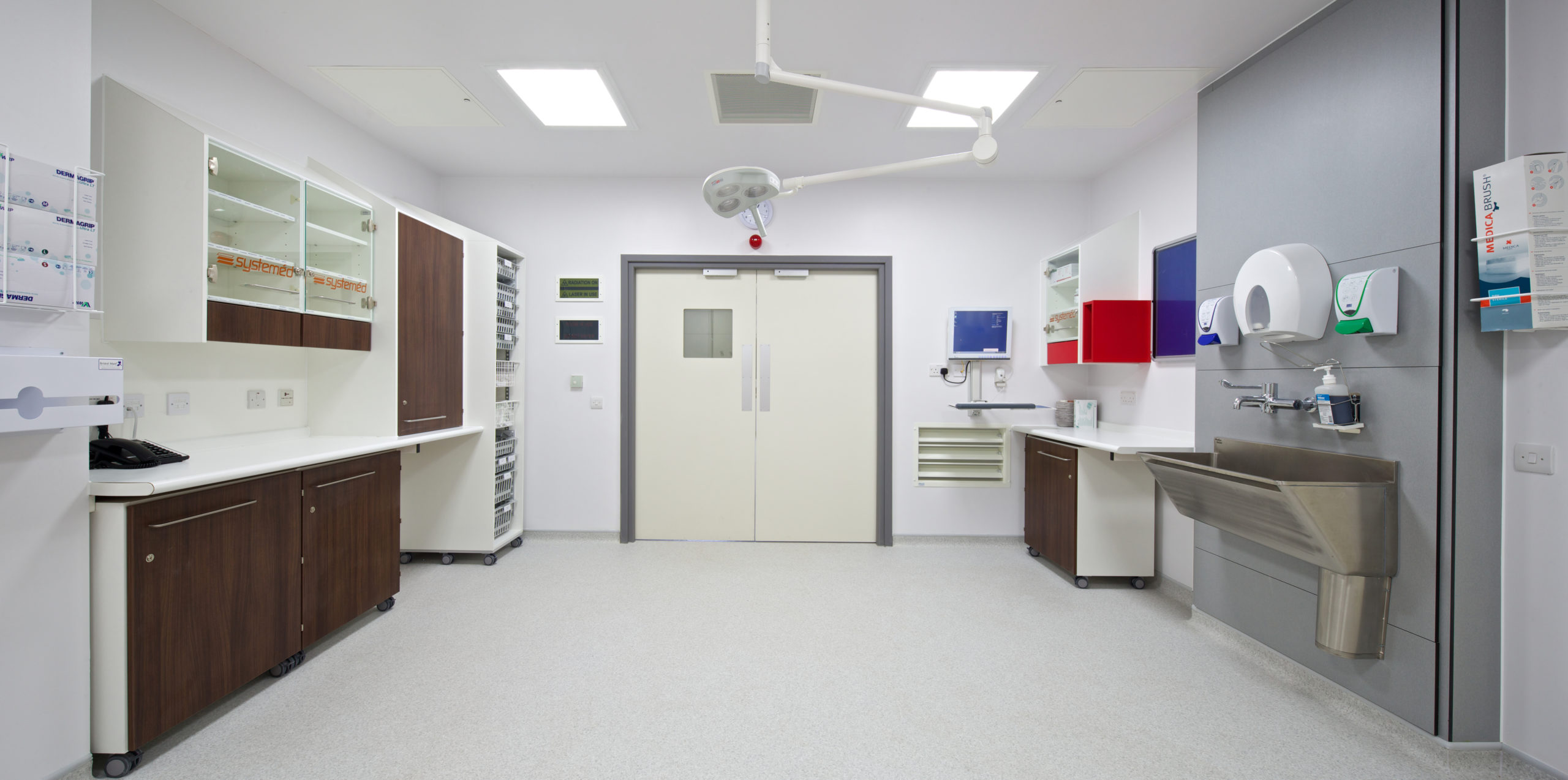 Specialist equipment and storage solutions for the medical and scientific environment
Providing compliant, efficient and modern clinical environments
Stirling Medical & Scientific Ltd are passionate about helping you provide the best healthcare environment for nursing and healthcare support staff.
With over 20 years of experience of working closely with Healthcare professionals, Capital project managers, Architects and Main Contractors throughout the country and with almost every healthcare provider in the UK, we believe we can help you ensure compliance with HTM and HBN standards and recommendations and get your project right first time.
Unlike new start-up companies who rely on CGIs (computer generated images) to portray what they want to be, the photos included on this site are genuine shots, taken from projects that we have worked on and included for your inspiration and help.
Framework Reference: 2020/S 252-638069
Systeméd hinges are tested by FIRA and conform to Test Level H for heavy duty use. Because door and cabinet edges are fully accessible when open for easy cleaning they remain the best hinge choice for infection prevention recommendations.
"Always a pleasure working with Stirling Medical, right from Estimating through to project delivery"
Project Manager, Cuffe PLC, St Georges Hospital New Catheter Laboratories, 06/08/21
"Extremely happy with the quality of workmanship the positive attitude of the operatives. Procurement in terms of lead time has never been an issue and the communication with the office has always been effective should any queries need to be answered."
BAM Construction Site Manager, Southampton University Hospital, 01/03/21
" Stirling Medical are very attentive and collaborative in their approach, throughout the project life cycle. I would highly recommend them on future projects"
Kier Construction, Princess Royal Hospital, 06/08/21
"Great Service, excellent fitting teams, overall very happy. Also I have received good feedback from the client, well done!"
Corniche Construction Ltd, ISSD Kingston Hospital, 07/10/21
"The fitters arrived promptly and performed their work with the minimal of disruption. They communicated with myself and Housekeeper Jane and kept us informed of their progress. All rubbish was cleared away and the work was completed much faster than we had anticipated. the two gentlemen were considerate and very polite throughout. I would have no hesitation in recommending you"
PICU, Queens Medical Centre, Nottingham. 07/10/21
"Very professional throughout"
Logan Construction, Royal Free Hospital, Lower Ground ED Reconfiguration, 01/09/21
"Kind and professional staff, Cabinets look very nice and useful. Many Thanks"
Mid and South Essex NHS Foundation Trust, PICC Service, 04/10/21
"Really happy with the service and quality provided by Stirling. If we have any requirements on future projects we will send out an enquiry"
Project Manager, Bassingbourn Barracks, 05/08/21
"We have used Stirling for the last 10 years within our Cardiac Catheter Lab installations and have been impressed with the quality of the storage solutions and the workmanship throughout each and every project."
Divisional Intervention Lead, Harefield Cath labs and Theatres Departments, 24/11/21
"Stirling Medical have provided a fully rounded service on this project, from initial design to installation. I cannot praise the team enough for the high level of service provided"
Capital Projects Manager, Northwick Park, Main Pharmacy project, 23/11/21
"Financial Approach: Excellent, Health and Safety: Excellent, Site Attitude: Excellent, Quality: Excellent, Q&M: Excellent, Recommended: Yes. Overall score: 9. Comments: NHS Contractor, Works, Quality and site attitude was really good. "
Overbury, KCH Foundation Trust, Hand Therapy project., 13/1/22
"Very professional service, works hard to accommodate timescales and dealt with potentially delaying issue very well. Impressed with the quality of the work on the day as cabinets needed slight adjustment to fit in the scope." Score ratings: Top scores of 10 For Overall Satisfaction, 10 for quality of communications, 10 for Quality of product, 10 for Workmanship and 10 for Attitude and helpfulness of fitters.
Capital Projects Manager, The Royal Orthopaedic Hospital, MRI Unit, 11/2/22
"Excellent communication from the start. Good quality products with a very helpful and approachable installations team. I would happily use Stirling Medical on future projects."
Borras Construction Ltd, Oxford Haemophilia and Thrombosis Centre, 28/3/22
"Yes, its absolutely fabulous!!!! Thank you so much, it has made an incredible difference to the room."
ECT Coordinator, Meadowfield Hospital, 14/7/22
"Generally very good service in reference to this project. I would be personally happy to work with you guys again and can easily recommend to my other colleagues. "
Logan Construction, Basildon Hospital, Elsdon Ward refurbishment, 1/6/22
"The fracture clinic installation was a relative small scheme in comparison to a lot of other installations carried out in the Trust. As a general point of view the quality of service and delivery is always very good and is always matched by the outstanding product finish"
Capital Projects, Worthing Hospital Fracture Clinic, 6/6/22
"Overall, another good project from Stirling. Only comment was the need to get your fitters back a couple of times to finish off the bits & pieces, which they were happy to do!"
Royal Free Hospital, Skin Clinic, 6/6/22
"Helpful management and accommodating staff, with good quality installation."
St Georges Hospital- Audiology 8/7/22
"No problems throughout the project, it went smoothly from start to finish"
Royal Derby Hospital, Hybrid Theatre, 8/7/22
"Good all round, nothing bad to say"
Wernick Buildings, Kingston Hospital, Gynaecology, 7/12/22
"Would just like to say a huge THANK YOU to your team for the lovely works completed with our Treatment Room. The boxing in has finished the room off really well and IPC were impressed too"
"Thank you for all the work carried out within the ED department, the Drug room has been a great success and brought so much happiness to the team"
Chief Pharmacy Technician, Acute Service, Ashford and St Peters Foundation NHS Trust, 19/5/23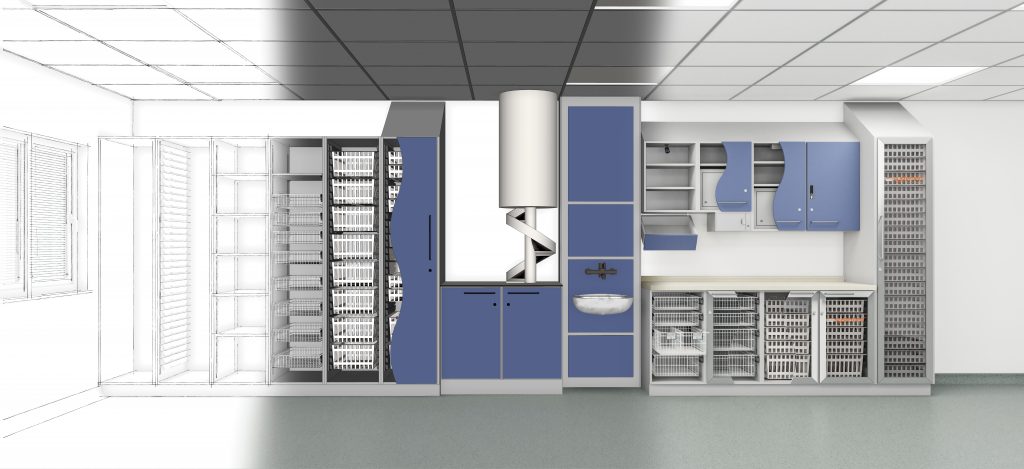 ADB Enabled exemplar room layouts
The Stirling Medical design folder includes essential information for anyone involved in the design of specialist clinical rooms.