The delivery of healthcare and medical treatment is changing.
Staff are often disappointed with the lack of storage space, the functionality of products installed and the provision for their requirements in working spaces.
Many hospitals have fitted furniture products that have been installed in a past decade which now have chipped and damaged surfaces giving areas which cannot be wiped clean effectively and which create an infection prevention nightmare. Use of inflexible storage products makes future room changes difficult.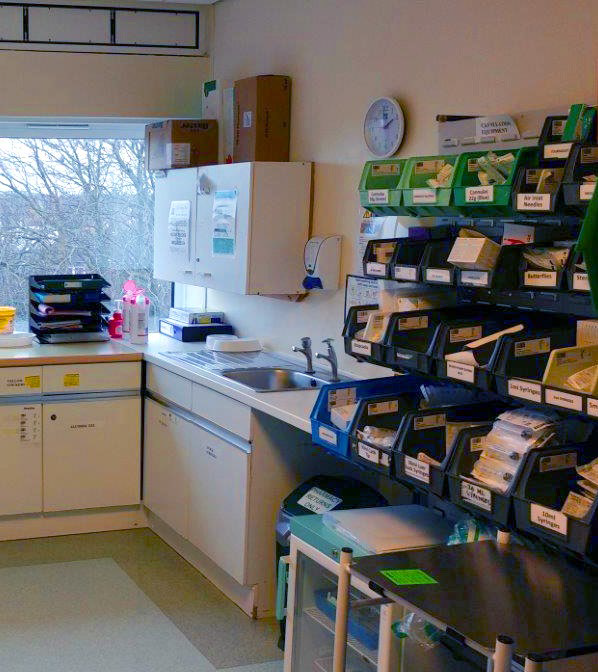 The Stirling Way – 3DM Methodology
Storage space is always and will always be in high demand, yet looking at the way it is managed and identifying best working practice has a large impact on its productivity.
The Stirling 3DM methodology; DEFINE, DESIGN, DELIVER is a reliable assessment process that takes in multiple factors to determine the best products and outcome for your clinical space.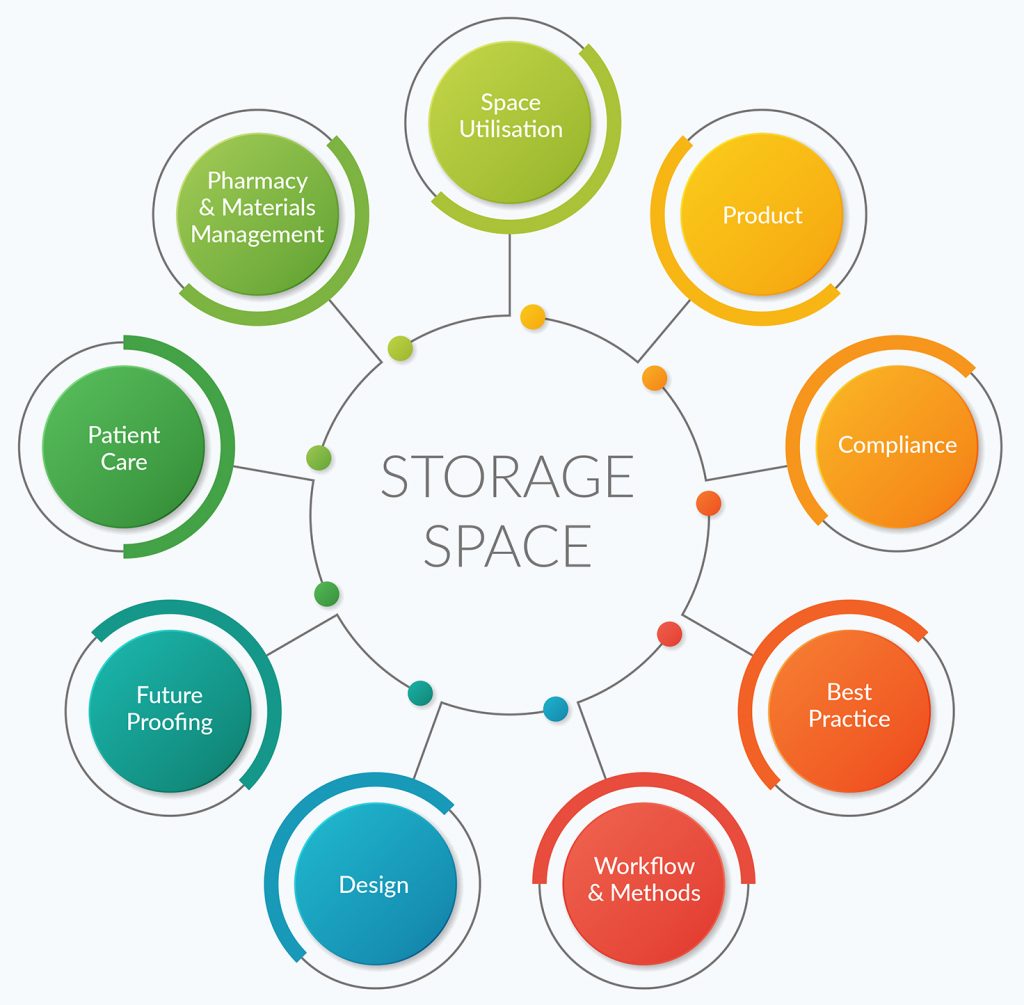 Define
The most important focus for every healthcare facility is the patient. This has to have an impact on everything we do. How can we make the patient experience better, create an environment that promotes healing and enables quicker recovery?
Design, colour and materials all play a key part in this. However, the impact Nurses, Doctors, Surgeons can have on patient recovery is even more important. Creating a more effective and efficient workplace for the staff, in turn has a direct impact on providing better patient care, reducing patient hospitalisation times and improving cost ratios.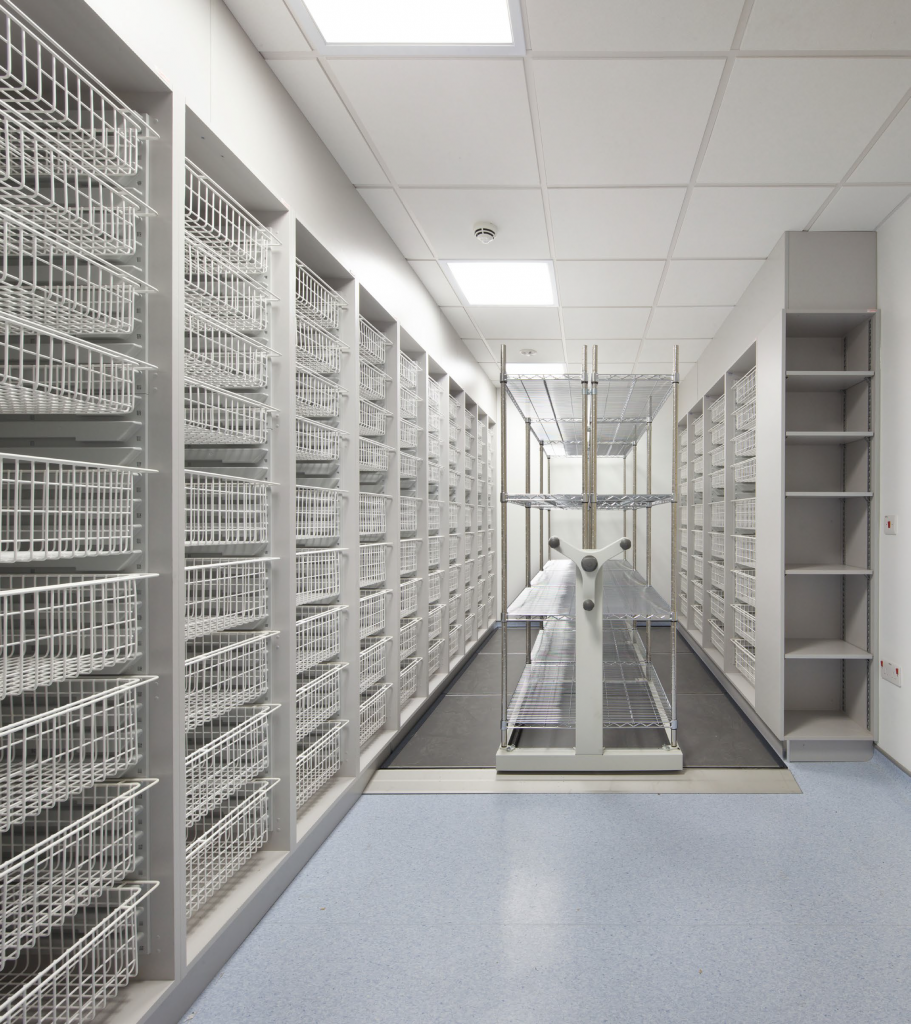 What does this include? the initial step is to evaluate and detail the wants, needs and requirements of the users for each space. In doing so, typical questions asked are:-
Ο What is the space used for?
Ο How do staff use the area?
Ο What is the workflow?
Ο Are there usage patterns and working methods?
Ο What are the requirements for storage?
Ο What items are required to be stored in each area?
Ο How is stock delivered & managed by Materials Management/Stores?
Ο What part do Pharmacy play?
Ο What is the cleaning procedure?
Ο How is infection control managed?
Ο What are the requirements for equipment in the area?
Ο What is the patient flow?
Ο Is this a patient area?
Deliverables from this stage: Detailed audit report highlighting critical constraints and areas for improvement.
Design
This phase as to do with creating designs that empowers and inspires the healthcare professionals who use the areas to give the best possible patient care. Together with our clients, we translate the needs and desires into spaces that exceed the requirements and unlock the potential allowing staff to excel.
What does this include? We create a client specific design taking into account the findings of the site assessment and survey
Ο How lean principles apply
Ο Impact of regulations
Ο Workflow – best practice
Ο Storage capacity requirements
Ο Workspace requirements
Ο Retrieval of items quickly and accurately
Ο Stock organisation releasing time for patient care with quicker stock retrieval
Ο Labelling and stock clearly defined
Ο Stock rotation methodology
Ο Top up of items processes
Ο Design to enhance and empower
Ο Colour coordination requirements
Ο Standards and best practice in infection prevention
Ο Ergonomics and manual handling considerations
Ο Patient care impact
Ο Future proofing
Ο Functional spaces that work for everyone
Ο Space efficiency ensuring maximum usage of available space
Ο Cost efficiency through getting it right first time
Ο Reduced capital charges if co-ordinated from the start with the project teams and contractors.
Deliverables from this stage: Detailed audit report, space plan design, scope and cost of works and project implementation plan.
Deliver
The conventional process of co-ordinating architects designs, room data sheets, project consultants, staff requirements, regulations, building contractors and sub-contractors within a challenging healthcare environment is broken.
Cost increases, delays, mis-communication through no fault of any one particular party are often borne by the client. Through the initial defining and design processes, Stirling can offer a risk-free model, through seamless end-to-end
management including manufacture, delivery and installation. Our dedicated team will ensure your project is delivered to budget and on time.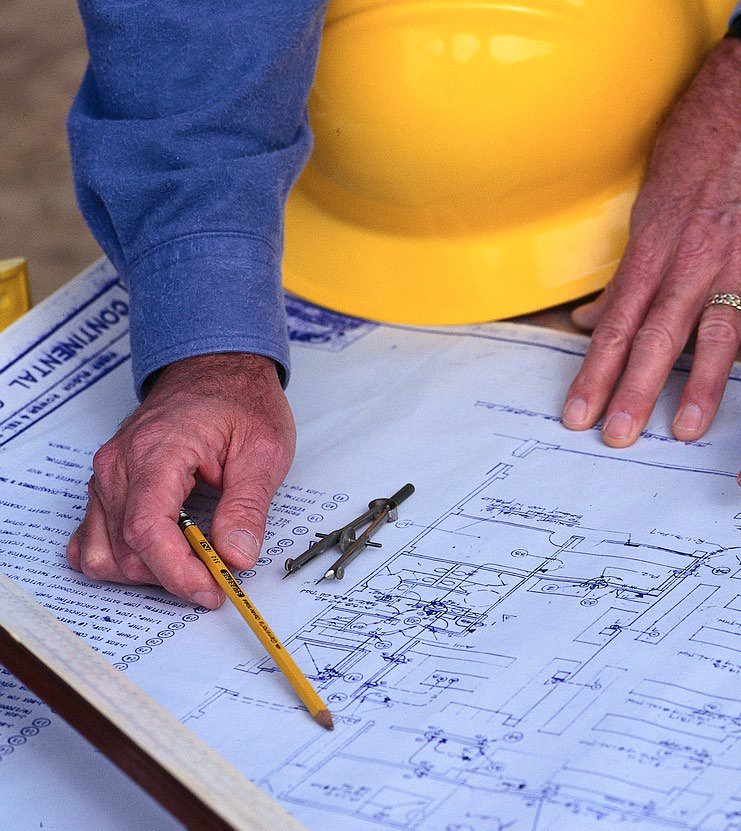 Deliverables from this stage: Project implementation; supply, delivery and installation.
Stirling 3DM Methodology:–Bringing tangible benefits to healthcare projects
Ο Experience and knowledge
Ο Compliance and best practice
Ο Reduce design costs
Ο Early input
Ο Quicker processes
Ο ADB errors corrected at early project stages
For more information or to experience how we can help you, please call us on 020 8699 8993 or send an email to 'enquiries@stirlingmedical.co.uk'